Introduction
Hermes V8 Cargo – transport dronoid
HERMES V8M, transport dronoid is a multi-rotor designed primarily for computerized automatic missions that can be carried out in difficult weather conditions.
The use of 8 powerful motors and doubling the supply voltage compared to the base structure allowed to increase the working load of the platform to eight kilograms (up to 20 kg of take-off weight). Thanks to this, the dronoid is able to carry heavier and more perfect optoelectronic or measuring devices, unavailable for smaller structures.
Hermes has the redundancy of all necessary circuits. Powering this dronoid with two cells allows to generate significant instantaneous power, thanks to which the dronoid is stable also in adverse weather conditions and is suitable for heavy-duty work.
Additionally, Hermes V8M is equipped with a transport container, which can successfully transport medical gear and wound dressings and other loads in urban conditions or in hard-to-reach areas.
CARGO TRANSPORT MODULE
Hermes V8MC (Cargo) is equipped with a removable shipping container which
it can successfully transport medicines, blood, dressings and other loads in urban conditions or in hard-to-reach areas.
PAYLOAD
The use of 8 independent high-power motors along with doubling the supply voltage of the dronoid allowed to increase the load capacity of the dronoid to 12 kilograms (up to 20 kg of take-off weight).
CONTROL AND PERFORMANCE
Flight ceiling – 2 km
Maximum range – 20 km
Flight time – up to 35 minutes
Maximum speed – 70 km / h
Steering with hand transmitter – up to 2000 meters
Bandwidth – 2.4 GHz, 12 control channels
Operation modes – manual (operator), automatic
Hermes
The construction of the Hermes dronoid is based on a rigid carbon-composite frame, created especially for this project, with a fixed "COBRA" arm system. The entire structure, made for the tasks of the "Heavy-Duty" class, will meet even the most demanding terrain and weather conditions.
VISION SYSTEM
transmitter power – 800 mW
Number of channels – 32
Working band – 5.8 GHz
REDUNDANCY OF COMPONENTS
Hermes has the redundancy of all necessary circuits.
Thanks to the use of 8 independent engines, it is able to land safely even in the worst case scenario.
High-quality optical equipment with thermal imaging, enabling the search and tracking of thermally active objects

A set of pyrometric sensors for determining the surface temperature of the tracked object

Video camera with tilt adjustment, allowing observation directly under the platform

Closed battery compartment to prevent cooling down in low ambient temperatures

Position lighting enabling the location of the dronoid at night

Removable, multi-module cargo container for medical or other transport, according to customer needs
Telemetry radio for wireless communication with the dronoid (programming automatic missions, viewing the mission status)
A handheld computer to support autonomous missions and / or view camera images
Implemented directly with:
mobile command station
base command station
handheld computer
Implemented indirectly:
by pre-designing a mission run with commands
Optionally, through the system:
Control and positioning based on landmarks, independent of GPS
Application
This platform was created to transport of loads of various types. Thanks to the construction created from scratch inside Spartaqs company, it provides an exceptionally high range and high speed of flight, and the automated flight system allows work without the participation of an operator, even in difficult conditions.
Large loading possibilities ensure application not only in transport, but also in research, analytical and reconnaissance work. The dronoid allows you to work with an extremely extensive set of sensors or other specialized equipment.
A wide selection of expansion modules, including transport modules, enables safe and fast transport of special-purpose cargo, including medical equipment, blood samples or test tubes with material for laboratory analysis. The Hermes V8 platform allows for constant control and maintenance of transport conditions.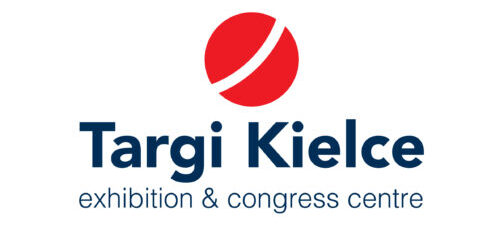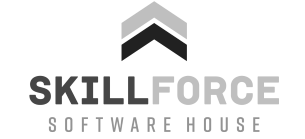 Spartaqs Sp. z o.o.
Zygmunta Krasinskiego 29/9
40-019 Katowice