OWL Vision - introduction
Learn about the basic information about the OWL Vision dronoid.
Construction features
Learn about the mechanical and electrical design of the OWL Vision dronoid.
Expansion modules
List of available expansion modules for the OWL Vision dronoid.
Application
Check in which applications the OWL Vision dronoid works best.
Gallery
Photos and videos of the OWL Vision dronoid in action.
Introduction
OWL Vision Drone is a specialized multirotor platform built for tasks requiring uninterrupted, long hours of hovering in the air. Thanks to the independence from internal power sources, the platform has the possibility of practically unlimited hovering time. An integral part of the set is an off-road vehicle equipped with a generator responsible for powering the platform, which is also the dronoid control center. OWL Vision is equipped with observation modules (infrared, zoom cameras) and listening modules (omnidirectional listening unit), while the command station in an off-road vehicle is equipped with all necessary devices for optical and sonic analyzes.
ROBUST, RIGID CARBON AND COMPOSITE FRAME
Frame and body structure – folding arms, reinforced structure, based on carbon-composite materials, adapted to achieve longest hover time possible.
LONG RUNNING TIME AND RANGE
Range – 2500 meters
Hover time – up to 10 hours
High-class positioning equipment that allows for a stationary hover
Payload – 10,5 KG
CONTROL
Implemented directly by means of a command station installed on the vehicle.
Implemented indirectly, through the prior design of the mission, launched with commands
Range – 2000 meters
Number of channels – 11
Working band – 2.4 GHz
SEALED CONSTRUCTION, RESISTANT TO HARD WEATHER CONDITIONS
Regulators adapted to continuous operation and closed motors, resistant to weather conditions.
VISION SYSTEM
Number of channels – 32
Working band – 5.8 GHz
transmitter power – 1000 mW
W dronoidach tej klasy zastosowano pełną redundację obwodów odpowiedzialnych za sterowanie, takich jak kontroler lotu, układy lokalizujące czy zasilanie dzięki czemu ewentualna awaria poszczególnych podzespołów nie ma wpływu na kontynuowanie misji. Each of the key circuits has an alternative system.
Camera on the three-axis gimbal
Camera with x60 zoom
FullHD camera with x120 zoom
360 ° FullHD camera
IR camera (different varieties)
3D Camera HD
Nightvision camera
FPV Camera HD
Implemented directly through the command station installed in the vehicle.
Implemented indirectly, by designing a mission run with commands in advance.
Pyrometer
Contamination analysis module
Diagnostic module analyzing the physical parameters of the drone during flight
Data retransmission module from other dronoids
Image analysis module for SAS (Self Aiming System)
Dronoid tracking module – tracker increasing the operating distance
Sonic radar to detect the presence of other (hostile) dronoids in the air
Emergency power pack (included)
Customizable lighting
Application
The platform, thanks to its mounting on an off-road vehicle, is fully mobile. Can be used by both uniformed units and civil services. The set can be used wherever, due to the dynamic situation or external conditions, it is not possible to use a stationary monitoring system, together with the command station built into the vehicle, it is an excellent observation center.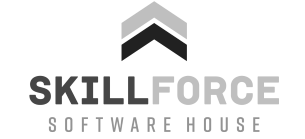 Spartaqs Sp. z o.o.
Zygmunta Krasinskiego 29/9
40-019 Katowice