Vector V4S - introduction
Application
Check in which applications the Thor dronoid works best.
Gallery
Photos and videos showing the Thor dronoid in action.
Introduction
Thor
The Thor platform has been developed for industry, public utilities, civil services and all other entities where there is a need for highly specialized services. Thor is a multirotor with universal applications, which can be retrofitted with specialized modules as needed. Thor is the most universal platform produced by Spartaqs, addressed to a wide range of recipients.
ROBUST, RIGID CARBON AND COMPOSITE FRAME
Frame and body construction – ultra-light, based on carbon-composite materials specially developed for the project. X4 or X8 arm arrangement (for a platform with increased capacity).
CONTROL
Implemented directly with the help of:
mobile command station
base command station
handheld computer
And indirectly, by designing the mission in advance.
Optional control and positioning system based on landmarks, independent of GPS
Range – 5000 meters
Number of channels – 7 + 2
Working band – 2.4 GHz
LONG RUNNING TIME AND RANGE
Flight ceiling – 2500 meters
Range – 10000 meters
Hover time – up to 40 minutes
REDUNDANCY OF COMPONENTS
This class of dronoids uses full redundancy of circuits responsible for control, such as flight controllers, locating systems or power supply, thanks to which possible failures of individual components do not affect the continuation of the mission. Each of the key circuits has an alternative system.
VISION SYSTEM
transmitter power – 1000 mW
Number of channels – 32
Working band – 5.8 GHz
EASY INSTALLATION OF ADDITIONAL MODULES
Universal mounting system for Spartaqs accessories.
CONSTRUCTION RESISTANT TO HARD WEATHER CONDITIONS
The sealed body and closed-type motors are resistant to severe weather conditions (low-speed, high-power motors with passively cooled regulators are available as an option). Propellers diameter – up to 30 inches.
High-quality optical equipmentthat, in cooperation with dedicated software, enables geodetic measurements and the creation of orthophotos.

High quality video cameras for carrying out inspections of flood embankments, dams, data acquisition and observation of accident sites, natural disasters by rescue services.

Infrared cameras to carry out thermal inspections and analyzes for industry, construction, or monitoring the migration of forest animals, counting their population.

FPV Camera with OSD (mounted on dronoid).

Full HD Camera with adjustable zoom x60 – x120.
Implemented directly with:
Mobile command station
Base command station
Wristop computer
Implemented indirectly, by designing a mission run with commands in advance.
Optional control and positioning system, based on characteristic points of the terrain, independent of GPS.
Mission accomplishment based on full cooperation with ground units.
Testing and measuring equipment for air quality analysis, monitoring of exhaust emissions and pollutants.

High power LED floodlights to illuminate rescue sites from the air.

Megaphone for transmitting voice messages by appropriate services during meetings, riots.

Customizable lighting
Laser target illuminator
Security module prevents an unauthorized taking control of the dronoid
Diagnostic module analyzing the physical parameters of the drone during flight
Image analysis module for SAS (Self Aiming System)
Module increasing the transmission of image and data up to 10 km
Jammer interfering with data transmission, from cellphones to other radio systems
Tracker GPS
Directional microphone
Sonic radar to detect the presence of other (hostile) dronoids in the air
Application
Thor is the most universal flying platform, produced by Spartaqs, addressed to a wide range of recipients. It is a multi-rotor platform, which can be retrofitted as needed with specialized modules that make it a drone for a selected purpose, therefore its use is extremely wide, depending on the implemented specialist module, available and selected for the customer on his special request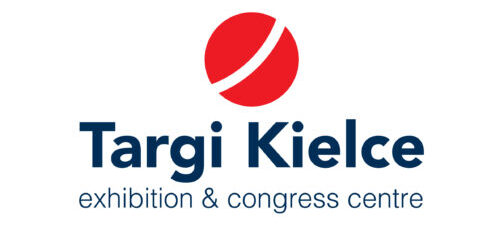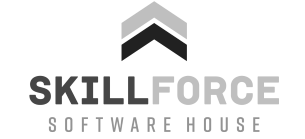 Spartaqs Sp. z o.o.
Zygmunta Krasinskiego 29/9
40-019 Katowice